References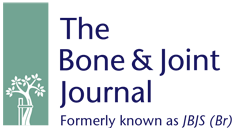 I am part of the team of French translators who work on the abstracts published in The Bone & Joint Journal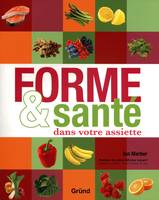 I took part in the French translation of the book « Forme et santé dans votre assiette » by Ian Marber, published by Gründ.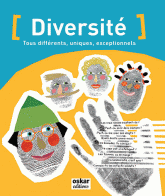 I translated a children's book called « Diversité » published by Oskar.
Testimonials
Here are some testimonials from satisfied clients. If you were pleased with my work and would like to appear on this list, I'd be very happy to get an email from you!
The team of Hélène Piantone and Sophie Dinh provided excellent translation support at several occasions in a very challenging project. The team responded on very short notice to our various translation requests, some of which were of extensive volume. All papers and documents required a thorough understanding of complex operational and technical matters, and contained large numbers of special technical terms and acronyms. By establishing an effective line of communication with experts on the subject matter the translation team assured that the translation not only would always be technically correct, but also reflect the right operational and technical sense of the original English phrases.

It was a great pleasure working with Hélène Piantone and Sophie Dinh on this program and sharing their professional spirit.

Gottfried Reichert
RIC International
Project Consulting
***************

Bonjour Mme DINH,

Je souhaitais vous transmettre les remerciements de XXXX qui nous a remercié pour notre réactivité et félicité pour l'excellent travail de traduction qui a été effectué dans le temps très court qui leur était imparti.

Ce client est très exigeant, je vous en remercie d'autant plus
C. M., chargée de projet dans une agence de traduction
****************
Pour information, notre cliente a tenu à remercier tous les traducteurs de ce projet pour leur excellente collaboration. Les interprètes à qui elle a envoyé les résumés pour leur préparation ont déjà "vanté le mérite des traducteurs (surtout compte tenu de la piètre qualité des résumés anglais parfois !)."

Elle nous a donc demandé de transmettre tous ses remerciements à l'équipe de traducteurs.
S.A., traductrice réviseuse dans une agence de traduction
******************
Vous allez être contente : mon interlocutrice me dit que « le travail fourni est de très bonne qualité » 
F. M., Traducteur dans un cabinet de traduction
******************
Overall the translation was good,  accurate and adherent to the terminology requested by the client.

Once again thanks for your help with this project.
S. G., Production Manager in a communication group
*******************
Bonjour Sophie,

Je me permets de vous contacter car vous aviez effectué un test pour le client XXXX en octobre dernier. Votre test a remporté un franc succès auprès du client qui souhaite que ce soit vous qui procédiez à ces nouvelles traductions vers le français.
E. B., chef de projet dans une agence de traduction
*******************